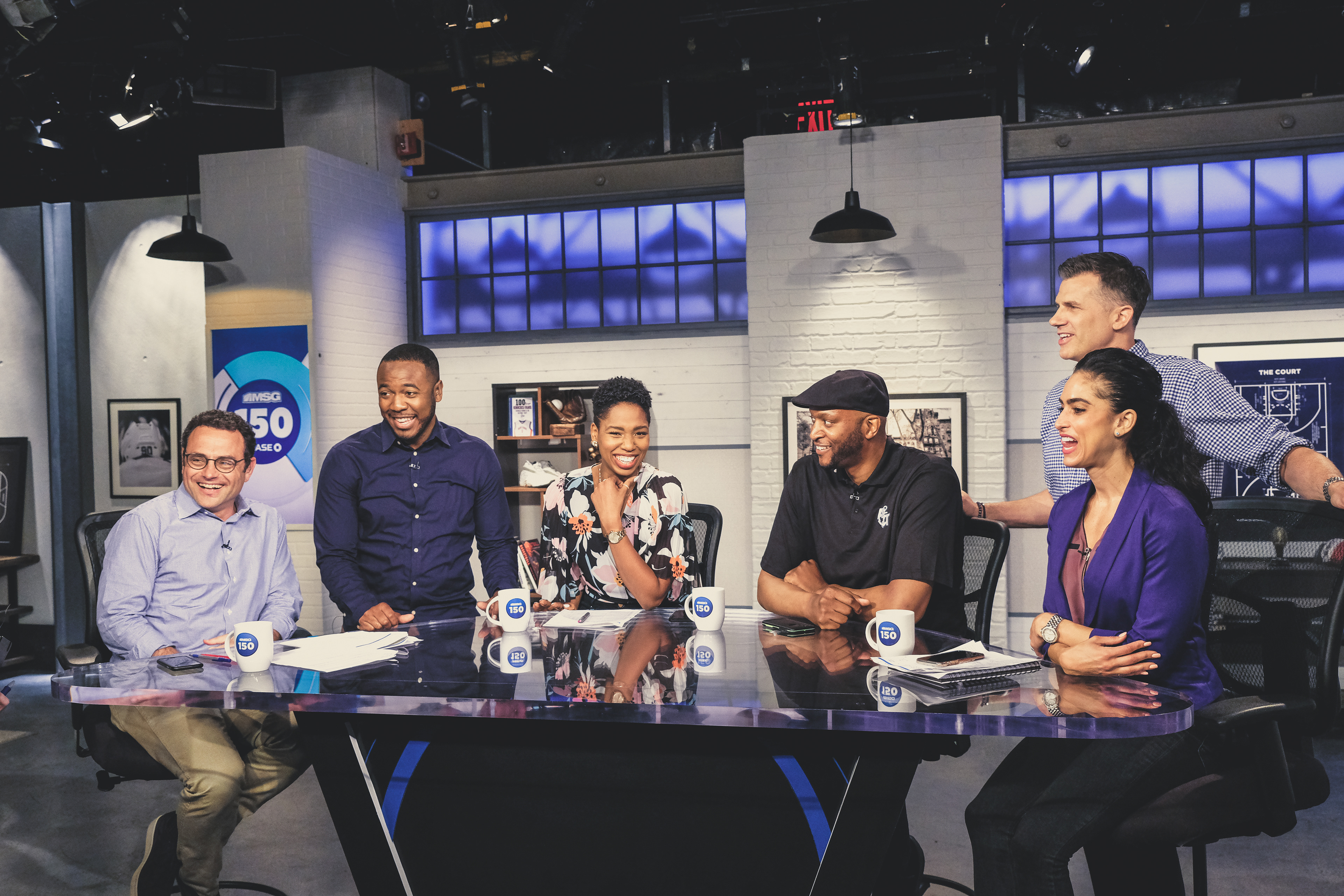 MSG 150: BIG SUMMER BIG SHOW
Nightly summer discussion of the sports world through the lens of MSG Networks. Hosted by Bill Pidto featuring opinions, conversation, and analysis from a wide range of TV personalities, new voices, former athletes, journalists, and members of the MSGN family.
This project is a complete rebrand, where

the new look/feel is

Fun, Bright, and Inviting.
Bright color hues and circular shapes elevated and balanced the show's identity. This seamlessly allowed the viewers to share in the show's fun experiences and in-depth sports insights. 
Role: Art Director / Animator / Set Designer